Our Latest Episode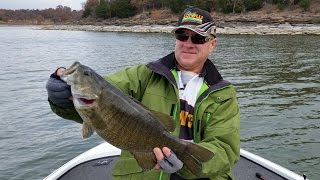 Photo of the Day
Congrats to Barry Osborn, one of our Costa Catch of the Week winners on his new Texas state record gray triggerfish caught on fly rod!
Latest News
WE ARE CURRENTLY IN OFF-SEASON RETURNING MID-MARCH 2015. SIGN UP FOR OUR FREE NEWSLETTER FOR LATEST OFF-SEASON NEWS.
CLICK HERE
Fox Sports Outdoors anchor Barry Stokes give some of his best tips on getting kids hooked on the fun of fishing.
Barry's Blog
Thanksgiving brought back a lot of good memories for me. My fondest memories include Macy's Thanksgiving Day Parade on television, smoked ...Read More