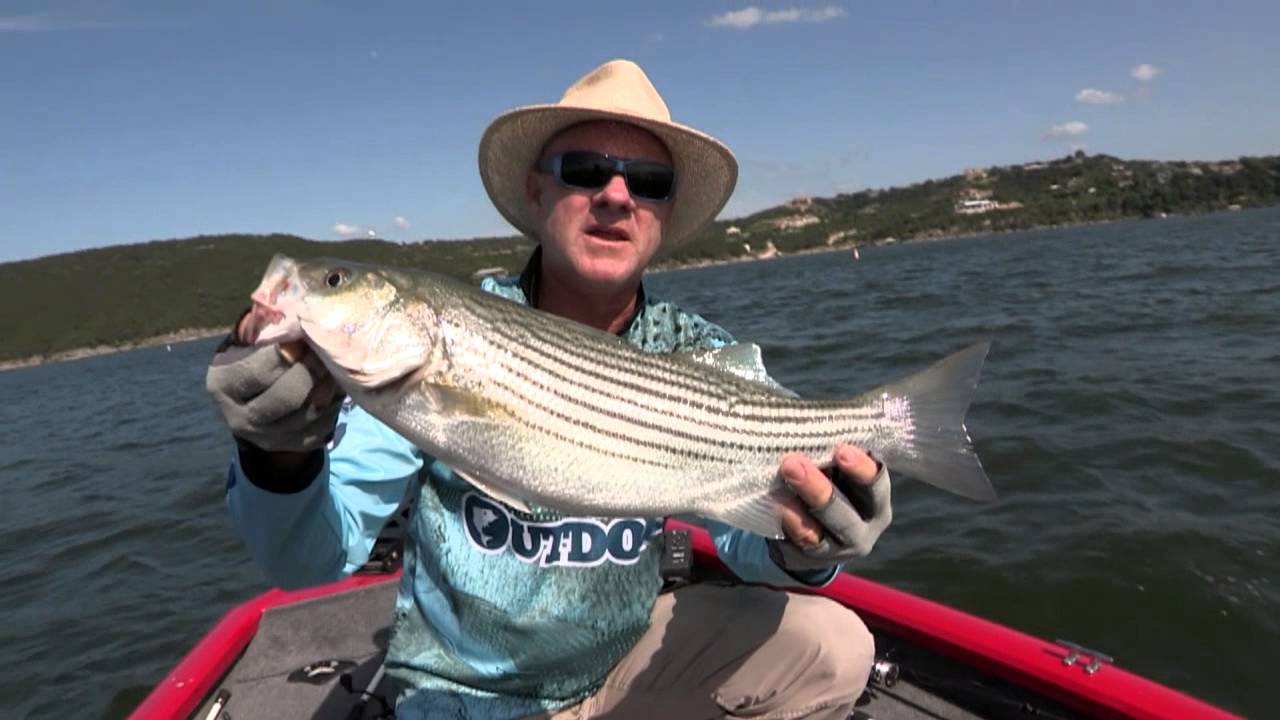 Show Times:
Thursday Mar 10 6:00 pmON FOX SPORTS SOUTHEAST
Sunday Mar 13 8:30 amON FOX SPORTS SOUTHEAST
---
Thursday Mar 10 5:30 pmON FOX SPORTS SOUTHWEST
Saturday Mar 12 8:00 amON FOX SPORTS SOUTHWEST
---
Type in your zip code
Photo of the Day
Lawrence Dillman of Rockaway Beach, Missouri caught this new Missouri state record striped bass at 65 lbs 2 ozs. from Bull Shoals Lake. It was caught from shore and took 45 minutes to land!
Zakk Royce of Murfreesboro, North Carolina broke the NC state blue catfish record not once, but TWICE in a 24 hour period! The fish weighed 91 and 105 lbs. from Lake Gaston. Check out the story and the video HERE
Latest News
FOX Sports Outdoors is currently in off-season. The show will return March, 2016 with a new season of 39 episodes. All episodes of the 2015 season can be watched by clicking ARCHIVES on this page.
Check out the latest GeoBass expedition for the elusive Red Bass!
Fox Sports Outdoors anchor Barry Stokes give some of his best tips on getting kids hooked on the fun of fishing.
Barry's Blog
Winter has been mild across the Southwest and Southeast regions thus far due to the effects of El Nino. For the most part, our lakes and ...Read More